Home 2 Home Property ManagementLet Us Manage Your Rental Property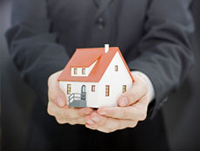 We offer a full range of property management services tailored to you as an investor, homeowner, or landlord. We have an extensive portfolio of Residential, Multi Family, Duplex, Triplex, FourPlex, Multi-unit, and business Complexes, Property Maintenance and Grounds Services in the Windsor area.
The Benefits of using Home 2 Home Properties
Management
No hassle management
Automated owner statements
Industry leading marketing tools
24/7 maintenance request handling
Prompt Response to Tenant Requests
Low vacancy rate
Low time on market
Industry specific local knowledge
What we do as your property manager:
Fill vacancies
Advertise your rental
Handle tenant inquiries
Background and credit investigations
Application processing
Lease signing
Full service repair
Rent collection
Accounting
Coordinate Evictions
Our Guarantees
Tenant Placement Guarantee
If a tenant that we place doesn't fulfill their rental obligation in 6 months then we'll place a new tenant free of charge!
Satisfaction Guarantee
If you're not completely satisfied with our service then you're free to cancel at any time. Of course…we'd prefer to make you happy though.
Full Service Property Maintenance, Repairs, Painting and Remodeling:
We offer a full service in house property maintenance dept. Property maintenance, repairs and painting is what keeps your property investment alive and will separate your property from another. Properties with poor curb appeal, ground maintenance or ongoing maintenance problems, shuns potential renters and pushes current renters out. We consider property maintenance as the most important aspect of marketing a property, keeping units rented, and maximizing properties owners' investment. We will provide a written estimate before any repairs are made. Owner approval must be in writing!
Paperless and automated maintenance systems:
Tenants can access our website. The tenant portal allows tenants to pay rent online, create maintenance and property repair requests, and check the status of their lease. This eliminates the hassle of posting notifications to each property and gets the tenant the information immediately.
Our maintenance staff is instantly notified when a new request arrives. This system also generates work orders and assigns them to maintenance staff. This allows the staff / contractor to build their work day around priority property needs and be more efficient, eliminating downtime of any property functions. A well running and clean property is an income generating machine!
Owners can generate maintenance reports on each of their properties, via the web-site as separate accounting is kept for each unit. We have found that these reports prove very useful when planning for future property improvement needs.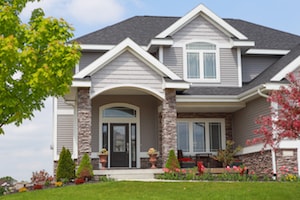 The city of Windsor is situated in southwestern Ontario, and forms the far end of the most densely populated part of Canada. Windsor is 225 miles from Toronto, but only across the Detroit River from the American city of Detroit, Michigan. The population of the metropolitan area is over 320,000; of that, roughly 1/5 of the population is comprised of immigrants from around the world.
Getting There
Travelers who go through Detroit, Michigan, can simply drive across either the bridge or the tunnel linking the two cities. Tourists from farther afield can fly into Windsor Airport (YQG), although this airport is smaller than Detroit Metropolitan Wayne County Airport (DTW) across the border. For some, it might prove a superior option to fly into Detroit, rent a car and drive across the border. Buses arriving at the Windsor International Transit Terminal tie Windsor to destinations in both the United States and Canada; Windsor is serviced by a a VIA Rail line that connects to Toronto.